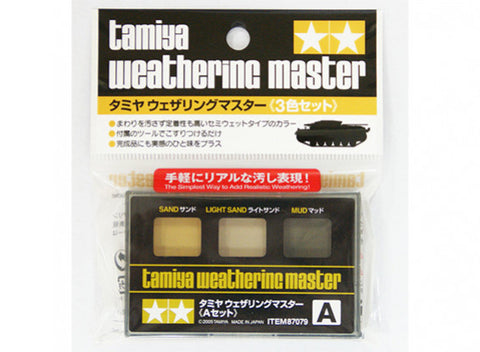 Tamiya WEATHERING MASTER A SET Sand, Light Sand, Mud #87079
These Tamiya Craft Tools offer by far the easiest way to achieve realistic weathering effects. Weathering Master comes in a pocket sized case with 3 colors and special applicator tool. 

Apply directly on top of painted model to Sand, Light Sand, Mud.

Pocket sized case includes 3 colors and special double-tipped applicator tool.