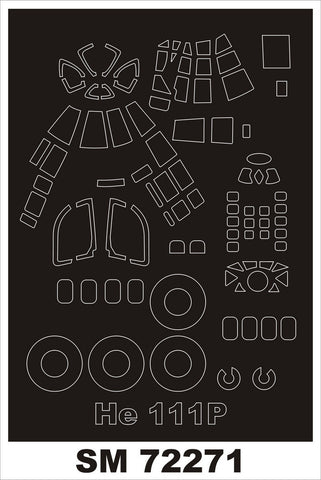 Montex 1/72 mask for He-111P by AIRFIX - SM72271
Montex 1/72 canopy masks for He-111P by AIRFIX - SM72271

Manufacturer's description: "The masks for cabins are produced of high quality black matt foil, which contrasts with the glazing of the cabin and is easily applied. The glue we use is strong enough not to let the masks deform on oval and curved surfaces. Thanks to special design of the masks the need of using 'Maskol' is reduced to minimum. The worldwide innovation we introduced is the production of masks for painting the cabins' interior".