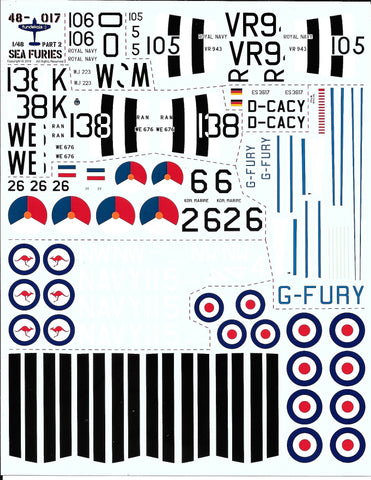 Fundekals 1/48 decals Hawker Sea Fury Royal Australian Navy markings 48017
Fundekals 1/48 Decals Sea Fury of the Royal Canadian Navy - FUN48017 -
Please note: the Fundekals are the decal markings only.
The instructions, aircraft notes, and pictures need to be downloaded from the Fundekals website.
They are easy to use PDFs (no password required).
Just select the aircraft type from the drop-down menus and then the title of the sheet you've purchased.