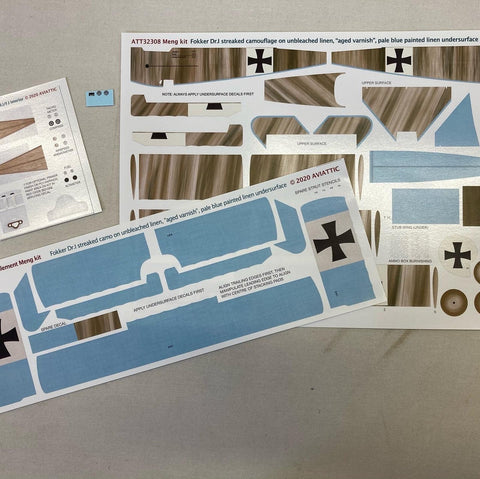 ATT32308 1/32 Scale Decals Fokker Dr.I streaked camouflage on unbleached linen aged varnish for Meng kit
Generic "aged varnish" streaking on unbleached linen upper surfaces and blue under on clear backing.
4 x sheet set includes undersurface painted blue linen and interior decals with instrument faces, including tiny sheet of screen printed Axial logos and cowling Fokker data plate!
It is believed that many but not all Dr.I underside national marking fields were left in their natural, unbleached linen state and varnished. This is simulated on this set.